Committee Members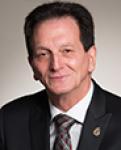 Councillor Paul Borrelli (Windsor)
Paul Borrelli attended Prince Edward Elementary and later St. Angela Elementary School. He graduated from W.D. Lowe Secondary School with a combined academic and technical diploma. Paul completed his Post-Secondary education at the University of Windsor obtaining a Bachelor of Arts Degree in Criminology and Political Science, a Bachelor of Education and a Masters of Business Administration in Marketing and Finance.

Paul Borrelli is a retired teacher of 33 years having taught business, accounting, information technology, entrepreneurship, and culinary arts. At Catholic Central, his business class won second place in a Canada-wide stock market competition. With his many years of experience as a restaurateur, he was able to successfully set up, introduce and teach the first culinary program at Saint Joseph's High School in 1992 and then again at Assumption College School in 1999. Always at the cusp of innovation, Paul also successfully introduced and led an interactive computer-based entrepreneurship curriculum at Holy Names High School.

Paul has been an active entrepreneur, serving as the CO-CEO and CFO of the BOREMIC GROUP from 1984 until 2004. The Group was involved with several successful businesses in the community such as Elliott's on The Avenue Restaurant, Louie Linguini's Ristorante, KWIK Mart convenience store, DownTown Corridor Parking, Jokers and O Night Clubs and Signature Consulting Services Inc. Paul vows to bring the same innovative and entrepreneurial spirit and vision to engender business and employment opportunities for Windsor as a member of City Council.

Recently, Paul has been an active volunteer for Community Living Windsor where he mentors and teaches the fundamental skills required to obtain "Safe Food Handling" and "Smart Serve" certifications. In addition, he is an annual soup contributor to the Downtown Mission.

Paul has been married to his wonderful wife Kathryn since 1984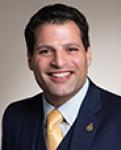 Councillor Fred Francis (Windsor)
Fred Francis was born on November 22, 1980 in Windsor, Ontario. He was raised in South Windsor and is the youngest of three sons to Farid and Arlette Francis, who immigrated to Windsor from Lebanon in the early 1970s.

Fred attended Notre Dame Catholic Elementary School and Holy Names Catholic High School prior to studying at Western University in London, Ontario. In London, Fred earned a Bachelor of Arts degree (combined hons History/Political Science) in 2003. After Western, Fred studied at the University of Windsor, earning both a Master of Arts degree (History) in 2006 and a Bachelor of Education degree in 2009.

Professionally, Fred has worked in both the for-profit and non-profit sectors prior to being elected to Windsor City Council in October 2014. He has significant management experience, having been the Director of Business Development for the region's largest automotive retailer group and currently serving as the Director of Programs and Development for the Multicultural Council of Windsor and Essex County.

Fred resides within Ward 1 in the City of Windsor and is a first-term City Councillor. He was elected on a platform that placed taxpayers first, while working to build stronger neighbourhoods. As a councillor, Fred has been a strong proponent of fiscal responsibility at City Hall. He has also focused on greater job creation in our city and region; holding the line on property taxes; continuing to decrease the City's debt, increasing its financial reserves; and investing in our roads, sewers and parks infrastructure. Fred believes in a strong and vibrant City of Windsor with a quality of life that is second to none.

Councillor Francis currently serves on the following Agencies, Boards and Committees:
- Environment, Transportation & Public Safety Standing Committee
- International Relations Committee (Chair)
- Museum Development Project Steering Committee
- Town & Gown Committee
- Windsor Essex County Environment Committee
- Essex Region Conservation Authority
- Essex Windsor Solid Waste Authority
- Roseland Golf Club Board of Directors (Chair)
- Windsor Canada Utilities
- Huron Lodge Committee of Management
- Your Quick Gateway (YQG) Board of Directors
- (IBLS) Institute of Border Logistics and Security Committee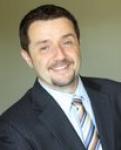 Mayor Nelson Santos (Kingsville)
Kingsville Mayor Nelson Santos was first elected to Municipal Council in 1997 where he served two terms as a Councillor before becoming Kingsville's first Deputy Mayor to be elected at large since amalgamation.

Nelson Santos was first elected Mayor of Kingsville in 2003 and is now serving his fourth term as the Chief Executive Officer for the municipality. In his 18 years of municipal office, Mayor Santos was elected by Essex County Council to serve as Deputy Warden (2003-2006) and then Warden (2006-2010). In representing the interests of his community and region of Windsor-Essex County, Mr. Santos has held portfolios involving regional economic development, physician recruitment, poverty reduction, heritage preservation, tourism, policing, emergency planning and communications and others.

Prior to entering politics, Mayor Santos worked on his grandfather's family farm for several years. Today, his active lifestyle keeps him wearing many hats as he serves as the Editor at a community weekly newspaper and continues to work as a Real Estate Assistant with his wife Stephanie. Together, they are parents to three children Emelia (6) and newborn twins Jaxson and Madelyn.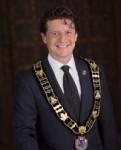 Mayor Aldo DiCarlo (Amherstburg)
Mayor Aldo DiCarlo was born and raised in Amherstburg. He and his wife Laura have been married since 1993 and have one daughter and twin sons.

After graduation from General Amherst High School, he completed studies in Electrical/Electronics Engineering Technology at St. Clair College in 1990.

Aldo works as the Physics Laboratory Coordinator with the University of Windsor and is the owner of DiCarlo Technologies.

He has served on the following associations/organizations: University of Windsor Board of Governors (2 terms/6 years); Canadian Union of Public Employees Local 1393 - President (2000-2011); Canadian Union of Public Employees (National) - Education/Facilitator (2012-Present); Libro Amherstburg Branch Council - Owner Representative (2014 - Present); and Member of the Verdi Club (2014 - Present).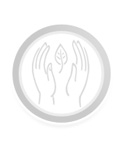 Derek Coronado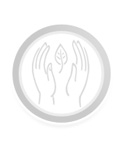 Debby Grant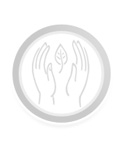 Mike Nelson
Mike Nelson is the Watershed Planner at the Essex Region Conservation Authority. In this role he is involved with review of municipal and County Planning Act applications in the Essex Region. His focus is on representing ERCA's interests in these responses - primarily related to protecting people from natural hazards, ensuring the appropriate protection of natural heritage features and systems, and water resources management.

Prior to this role he has also worked in diverse roles as a Biologist with the Ministry of Natural Resources, as a Species at Risk Biologist with ERCA focusing on aquatic species at risk recovery, and as a Restoration Biologist with ERCA working hand-in-hand with individuals completing habitat restoration projects on their land.

This is Mike's second term on WECEC and he is pleased to be once again advising on issues of environmental importance and relevance to the entire region.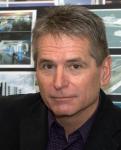 Joe Passa
Joseph Passa, OAA, MRAIC, LEED AP, principal of Passa Associates Architects for over 25 years, has a variety of successfully built projects in the Southern Ontario region. His firm's sustainable design initiatives for Green Architecture have been embraced by a growing number of institutional clients since 2001. Two of his schools have been listed as the most energy efficient in Ontario and 3rd and 4th most efficient in Canada by Natural Resources Canada (NRC) in Ottawa.

Joseph Passa received his Bachelor of Architecture Degree from the School of Architecture at Auckland University in New Zealand (1984) following architectural study at Carleton University in Ottawa (1980) and an Architectural Technology Diploma from St. Clair College in Windsor (1976). He is a member of the Ontario Association of Architects (OAA), the Royal Architectural Institute of Canada (RAIC), and the Canada Green Building Council (CaGBC) as a Leadership in Energy and Environmental Design Accredited Professional (LEED AP) as well as a previous member of the Alberta Society of Engineering Technologists. He enjoyed a scholarship in October of 2007 provided by the RAIC to tour Italy as one of 5 architects selected from across Canada. He has practiced architecture in various parts of Canada, New Zealand and Australia and has traveled extensively through South-East Asia, South Korea, China, Japan, Europe and North America. His work is dedicated to the formulation of sensitive and imaginative buildings that strive for architectural excellence in the exploration of ideas and functional requirements within the economic responsibilities that are demanded of all projects.

He has served with the Windsor Mayor and Councilors on the City Centre Revitalization Task Force (1996-99) and the Urban Design Committee for Windsor's new Official Plan. He was appointed by the Premier of Ontario as a director of the Ontario Heritage Trust for a three year term completed in March of 2010. PA Architects have received various awards of excellence from the Windsor Construction Association in 2000 and 2003 and was awarded the 2006 Business Excellence Award for Technology from the Windsor & District Chamber of Commerce. Joseph Passa has lectured describing his work at conferences in Ottawa, Toronto, Boston, and Windsor and has published various articles including "Energy Efficient Sustainable Schools in Canada South" as part of the Spring 2007 Edition of the Journal of Green Building from Glen Allen, Virginia, published worldwide.

Further information can be view at www.passa.ca or FB Passa Architects.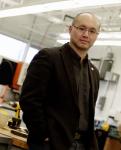 Edwin Tam
Edwin Tam, PhD, PEng, is currently the Assistant Dean, Student Affairs, Faculty of Engineering, and an Associate Professor in Civil and Environmental Engineering at the University of Windsor, and cross appointed to Mechanical, Automotive, and Materials Engineering. His research and teaching focuses on sustainability in engineering, and he has pioneered and undertaken research in a range of critical engineering subject areas, including: end of life vehicle recycling; brownfields management; assessing infrastructure sustainability; and life cycle assessment approaches. He is the current Chair of the Canadian Society for Civil Engineer's Sustainable Development Committee. He has also served on national committees related to sustainability, such as the National Advisory Panel for Responsible Care, and the Environmental Protection Steering Group for the Canadian chemical industry.

He has been a participating investigator in the AUTO21 Network Centres of Excellence, and has received major funding from the Ontario Centres of Excellence, NSERC Strategic Awards, USCAR Vehicle Recycling Partnership, and the Canadian Foundation for Innovation. Prior to joining the University of Windsor, Dr. Tam was a Senior Research Analyst with Innovest Strategic Value Advisors, assessing the sustainability profile of major corporations. He obtained his doctorate degree from the University of Toronto, and his bachelor and master degrees from the University of Alberta.

He is widely acknowledged as an effective and engaging speaker, and has been the co-instructor for the highly regarded AUTO21 Test Drive workshop that prepares graduate engineers to present innovative developments in their fields. He is an avid photographer, and teaches Wing Chun Kung Fu.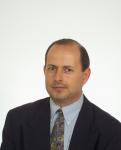 Radwan Tamr
Radwan Tamr, M.S., P.Eng., has more than 22 years of professional experience in consulting, environmental services, engineering design/analysis and project management. He has been involved in environmental consulting, engineering design, analysis, and plans preparation, project management, preparation of technical reports and proposals, management and coordination of field operations for environmental and construction projects, environmental assessments, and regulatory compliance, and has performed geotechnical assessments and investigations for small and large environmental and civil projects.

Currently, Mr. Tamr is managing several site assessments/investigations, remediation and landfill construction and compliance projects in Southwestern Ontario. He routinely provides technical and regulatory expertise to a wide range of clients and industries. He demonstrates leadership and teamwork in working with junior staff, clients, regulatory agencies and other offices. He is also responsible for the operations management of the Windsor and Sarnia offices.
Do you have a project you think would be of interest to the Committee?
We are more than happy to accept delegations. Please take a look at our delegation policy and submit a request to our coordinator.
View Our
Delegation Policy.

Join PIBO for a few Green Drinks!

January 30, 2019

"Green Drinks" is a monthly event where like-minded environmentally conscious ...
Apply to sit on WECEC!

January 16, 2019

Applications to sit on WECEC for the 2019-2022 term are now available! We need...
NEW WECEC 2019

January 2, 2019

The current term of WECEC members (2014-2018) has come to an end. In the New Y...
Green Drinks hosted by the PIBO

November 28, 2018

Please join like minded environmental advocates at 6pm November 28th at Talool...