Committee Members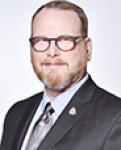 Councillor Chris Holt
From an early age Chris has made it a part of his life to involve himself in civic activities, sitting on many boards of non-profits and committees of council. An eager promoter of civic engagement as a means to change the city, Chris started writing a blog and encouraging his fellow Windsorites to involve themselves in municipal government and contributing on that level in a meaningful way. His website, Scaledown went on to host numerous community events, winning a few accolades along the way. It evolved into a weekly radio show with the same purpose, bringing the voices and ideas of changemakers around the world into the local conversation.

Chris has been a cycling advocate for many of the same reasons he advocates for good urban design: bicycles change the way people interact with their communities in a positive way. As a tradesman (tool and die maker), he also likes building things, and bicycles were a great outlet to satisfy that need. So, along with his future business partner and a few other friends, he began restoring vintage bicycles in his garage-turned-bike-shop. This organically led to the development of Windsors home for the urban cyclist, the City Cyclery, in a lovingly restored 1920s industrial building in the heart of Olde Walkerville. Chris is proud to have played a part in the founding and development of the Cyclery and also proud that it has gone on to employ 10 people and is acting as a social hub which hosts numerous different events to serve the greater community.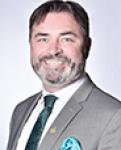 Councillor Kieran McKenzie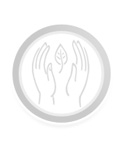 Deputy Mayor Leo Meloche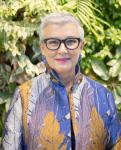 Mayor Hilda MacDonald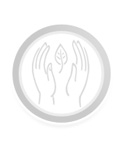 Derek Coronado
Derek leads the Citizen Environment Alliance (CEA) - a non-profit, grass-roots, international, education and research organization. They are committed to an ecosystem approach to environmental planning and management.

CEA issues of concern include waste management, wetland and natural areas protection, environmental land use planning, energy use and the long-term implications of economic growth on the environment. The Alliance's annual activities since its inception have aimed at increasing public knowledge of the area ecosystems and the impact humans have on these systems.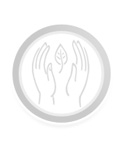 Keri Banar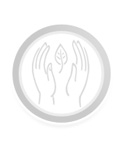 Rosanna Demarco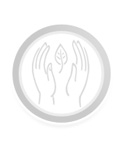 Katie Kuker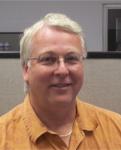 Michael Schneider
Michael was born in Koblenz, Germany. After finishing his apprenticeship as a telecommunications technician in Germany, he decided it
was time for a change and moved to Canada in 1980.

Michael started his career in the constructions business as a general contractor and spent 25
years building a solid background in home construction. In 2005, Michael's career took a turn towards Renewable Energy and energy efficiency. First he became a Building Investigations Thermographer, and then he got certified as a Level 2
Thermographer. Soon Michael was an expert in infrared imaging and energy mapping. Consequently, he became a certified energy advisor in 2007, specialising in building condition analysis and heat loss analysis.

Michael joined Green Sun Rising in 2010. He supports sales and is in charge of customer service. Michael took all this know-how and applied it to his own residence making a 1950 era house the 10th most energy efficient home in all of Canada in 2015. Currently he is working on installing a green roof to capture the rainwater run-off.
His other interest are serving on the board of the CEA and the local chapter of the EV Society of
Canada. Michael has been driving an electric vehicle since 2013 and has a charging station installed at his home and workplace.

His work brings him into remote communities of Canada past the Arctic Circle and over the last
4 years he has witnessed the impacts of Climate Change first hand. This just reinforces his drive to influence decisions that impact our environment.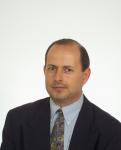 Radwan Tamr
Radwan Tamr, M.S., P.Eng., has more than 22 years of professional experience in consulting, environmental services, engineering design/analysis and project management. He has been involved in environmental consulting, engineering design, analysis, and plans preparation, project management, preparation of technical reports and proposals, management and coordination of field operations for environmental and construction projects, environmental assessments, and regulatory compliance, and has performed geotechnical assessments and investigations for small and large environmental and civil projects.

Currently, Mr. Tamr is managing several site assessments/investigations, remediation and landfill construction and compliance projects in Southwestern Ontario. He routinely provides technical and regulatory expertise to a wide range of clients and industries. He demonstrates leadership and teamwork in working with junior staff, clients, regulatory agencies and other offices. He is also responsible for the operations management of the Windsor and Sarnia offices.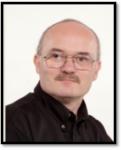 Richard St. Denis
Richard was born and raised in the City of Windsor. After graduating from W.F. Herman Secondary, Richard went on to St. Clair College and graduated at the top of his class in Business Administration with a focus on accounting.

Richard has been married to his wife Kathy since April 1996. While his son Matthew was attending grade school, Richard was also recognized by the school board as a Champion of Education for his involvement in school education programs. He also served three 3 year terms as the Lake Erie Region Director for Great Lakes United, a bi-national group concerned about water quality and conservation. Richard also served two 2 year terms as a Board Member for Prevent Cancer Now, a Canadian group with a focus on prevention above all else.

For the past twenty years Richard has been active in the environmental movement in Windsor, serving on Unifor Local 444 Environment Committee, and since June of 2008 has been a full time union environment representative. In this role, he has organized community tree planting events for more than a decade while earning international recognition for this project and helped to plant more than 1,000 native species.

Richard has also participated in Earth Day programs, Waste Reduction Week Programs, Energy saving programs, the Essex Children's Waterfest and organized multiple community clean-up projects. Richard also volunteered for 21 years as a Scout Leader with two different Beaver Colonies in the area.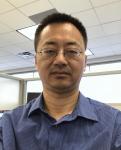 Jerry Zhu
Jerry has been living in Windsor for 20 years since he immigrated into Canada from China. He loves Windsor and spends much of his free time learning and understanding local development and issues facing residents. He also has a good understanding of environmental issues such as climate change and its impact to our lives. Jerry believes that everybody has a way to contribute to sustainable development of humankind and our planet.

Jerry has held various engineering positions before in the automotive industry in Windsor and Michigan. He is now working at the Sales and Marketing department of Multimatic headquartered in Toronto as well. He will continue to be dedicated to public service and make Windsor a great place to live.

Do you have a project you think would be of interest to the Committee?
We are more than happy to accept delegations. Please take a look at our delegation policy and submit a request to our coordinator.
View Our
Delegation Policy.

Environment Standing Committee Meeting

September 22, 2021

There will be 4 WECEC reports going forward at the September 22nd Environment,...
WECEC meeting Thurs June 24th

June 24, 2021

The Windsor Essex County Environment Committee will meet next week, June 24th ...
WECEC February 2020 Meeting

February 11, 2020

WECEC's first meeting of 2020 will be held on Thursday, February 20th at 5pm a...
Last WECEC meeting of 2019

November 14, 2019

WECEC's last meeting of 2019 will be held on Thursday, November 14th at 5pm at...