Green Speaker Series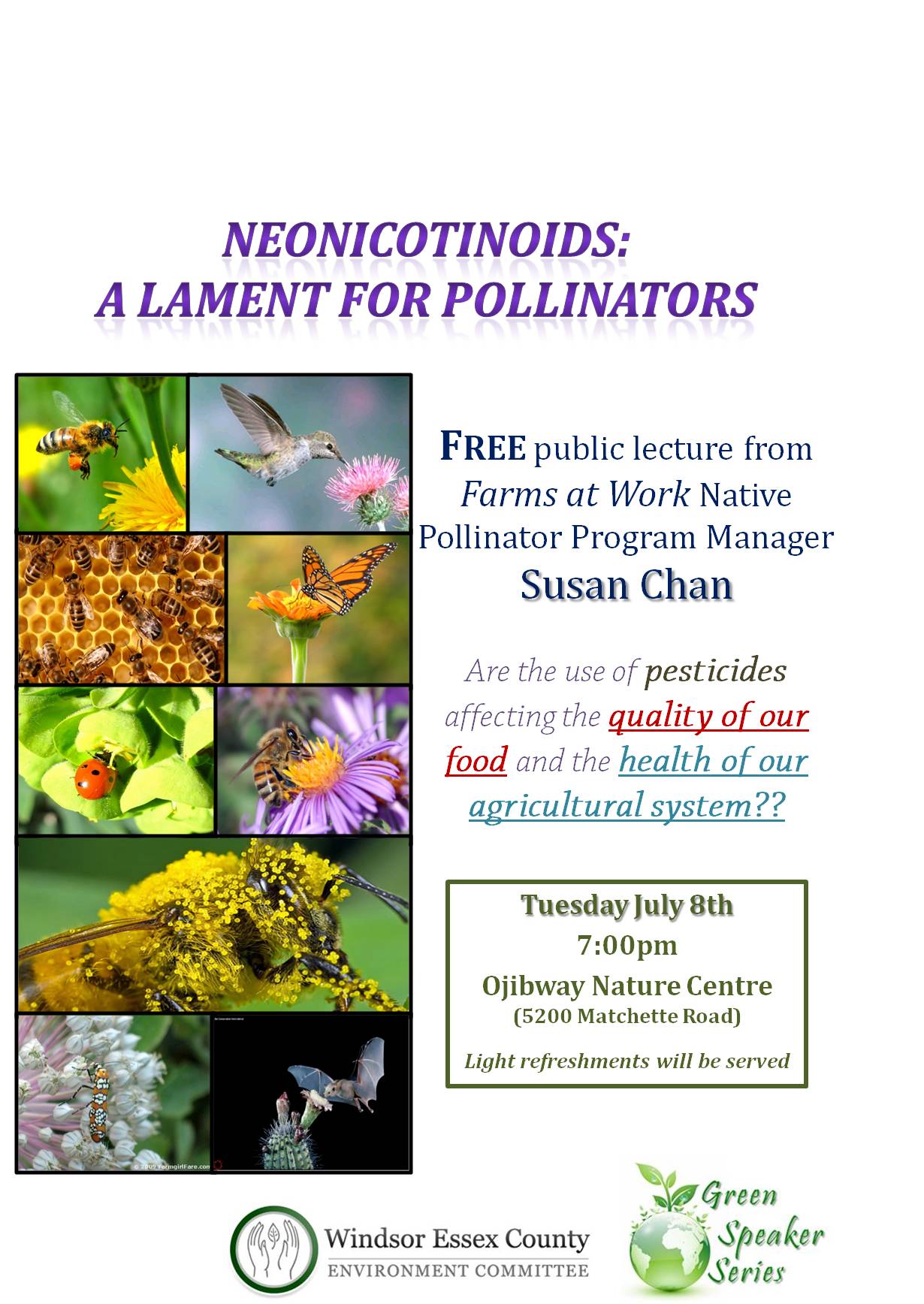 In this lecture, "Neonicotinoids: A lament for pollinators", Susan will discus and site a growning amount of evidence that a group of systemic pesticides, neonicotinoids, are toxic to pollinators and therefore the health of our agricultutal system.

Susan's presentation has been video taped and can be found in the "videos" section of this website.


Do you have a project you think would be of interest to the Committee?
We are more than happy to accept delegations. Please take a look at our delegation policy and submit a request to our coordinator.
View Our
Delegation Policy.

Green Drinks hosted by the PIBO

November 28, 2018

Please join like minded environmental advocates at 6pm November 28th at Talool...
Pat on the Back Awards

June 11, 2018

Join the Windsor Essex County Environment Committee in celebrating and awardin...
An Evening with Madeleine Thien

May 9, 2018

The Pelee Island Bird Observatory's program for the evening will feature Marga...
Film Screening: Earth Seen from the Heart

April 29, 2018

On Sunday April 29, 2018 at 4:30pm you can enjoy the film Earth: Seen from the...